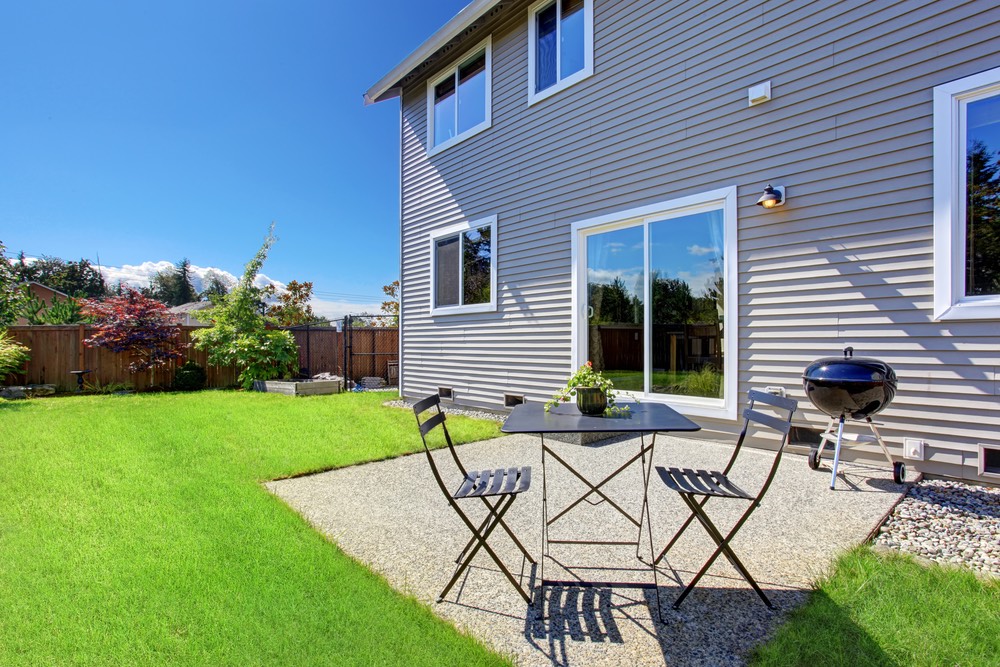 A sliding patio door is a classic feature for any modern home. At Budget Glass, we carry a full line of patio doors including custom sizes. Our patio doors feature superior strength, durability, and energy efficiency. The main frame of the door and sash extrusions are highly durable and won't chip, peel, crack, or warp. Made from virgin vinyl (PVC) resin, they're coloured throughout, offering a luxurious finish that will look fantastic for years to come.
We know you'll want to let in the fresh air without inviting in the bugs! That's why we also manufacture a full line of screens for virtually all kinds of doors and windows including aluminum, wood, and vinyl windows and patio doors. Our patio door screens are exclusively made from heavy duty framing complete with metal ball bearing rollers. This is where extra attention to quality really pays off. Our window screen materials meet or exceed current industry standards and are available in white, brown and beige. Fibreglass mesh screen material is standard, but if you prefer aluminum screen mesh, it's also available upon request. (We highly recommend that if you purchase screens from Budget Glass, that you let us do the exact measuring. We take responsibility for making sure you get a good fit.)
Here are some tips on choosing your patio door:
Doors need to open - With French and Garden doors you need to allow room for them to open in regard to furniture placement and wall placement. If you have a small space you can make one of the French doors stationary without compromising the look.
Let the outdoors in - When choosing your design, look for wide and tall doorways to allow for better access and to extend the outdoors into your living space. There are many different options such as folding doors, 3 panel doors, and large sliding doors.
Look from inside out and from outside in - Make sure you consider all decor elements, inside and out. Look at your home's exterior siding or brick to make sure the materials and colours of your patio door coordinate well.
Patio Door FAQs
How do I know if I need new patio doors?


Several factors impact the need for new patio doors such as looking for a new aesthetic, if you're noticing drafts or leaks around your doors and you're finding it hard to regulate the temperature in the rooms connected to your patio door.

Can I replace or install new patio doors in the winter?


Absolutely! We can install new doors in any season. Especially in the dead of winter, if you're having issues regulating the heat from your exterior patio doors, you will want those fixed as soon as possible.

What kind of material do you use for your patio screens?


Our patio door screens are exclusively made from heavy duty framing complete with metal ball bearing rollers. Fibreglass mesh screen material is standard, but if you prefer aluminum screen mesh, it's also available upon request