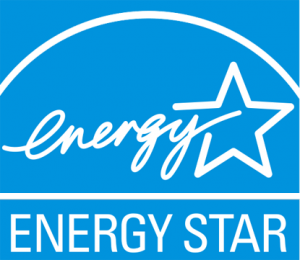 If you're building your dream home or renovating your windows, our Thermoproof Vinyl Windows are a popular choice! These sealed double glazed windows are Energy Star rated and include a frame depth of 3 7/16" and an ideal 5/8" airspace. Each window has an anti-theft mechanism so that they can't be walked open from the outside. Available in white or almond, the heavy vinyl walls are strong so they won't warp or fade over time, and we stand behind it with a limited 10 year warranty.
What style of windows should you choose? Windows are the best way to bring the outside in.  When deciding to replace your windows or when designing a new home here are some great tips to consider.
Architectural Style.  All homes have a design style. Choosing a window that complements that design can really bring the exterior look of the home together. Depending on your home you may want to add colour to your frame.  You don't have to go with the basic white. If you can't decide, take a drive around the neighbourhood  to get a sense of what different colours look like.
Ventilation.  A very important purpose of window is to let that fresh air in and move it around your home.  You can use a mix of fixed and operable windows to suit your needs.
Emergency Exits. In emergency situations, your windows may also need to function as exits. Be sure to choose closing styles that support your family's fire escape plan.
Patio Doors & Skylights. Consider changing your Patio Doors and/or your Skylights if you are considering changing your windows. It's more cost effective to do this all at once.
Don't forget the inside.  When planning to install windows, it's important to consider the interior look of the home too. Consider the direct view of your windows and the direction the sunlight will be coming from.
Focal Point.  Do you want your windows to just blend in, or would you like them as a focal point? Windows come in a variety of shapes, colours, and sizes so now is the time to consider your options.
Window FAQs
If only one side of my double pane window is broken, can you replace just one side of the glass?


Unfortunately, no. Double-pane glass works as one unit with two pieces of glass glued to a spacer. Since they work as a unit, if one pane breaks, the entire unit needs replacement. However, you do not have to replace the entire window with the frame, a new glass unit will be all you need.

What are vinyl windows?
Vinyl windows have a vinyl frame instead of wood or aluminum. Budget Glass chooses vinyl because they are:


Strong and durable
Low maintenance
Great insulators
Give the beauty and appearance of wood without the maintenance
Provide excellent resistance to rotting, corrosion, termites and other pollutants

 

How can I prepare my home for my window installation?


The more open the area is for our installers, the faster the installation. If you remove all objects and furniture away from the windows, as well as blinds and curtains,  our installers will be able to move with ease giving you the best quality and most efficient service. We only need about 2-3 feet of space in front of each window, so only close furnishings need to be moved.

 

How often should residential windows be replaced?


The general lifespan of a residential window is about 25 years old. Once your home's windows reach this age, replacement will make your home more energy efficient and protect the overall envelope of your house.

What makes an energy-efficient window?

Our energy-efficient windows, doors, and skylights meet energy star requirements with durable, low maintenance framing materials to insulate better. 

Our multiple panes have an air-or-gas-filled space in the middle that insulates much better than single panes.
Special coatings help reflect infrared light, keeping heat inside and in the winter and outside in the summer.