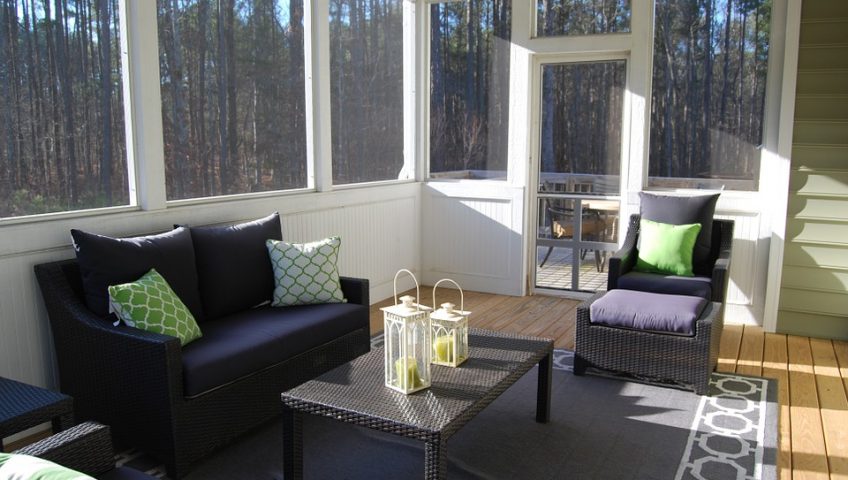 West Coast, best coast as they say. It's true. One of the many perks to living here is the mild temperatures that we experience for most of the year. Of course, that's also accompanied by sudden weather changes. If you'd like to get more of the outdoors without getting wet or sizzling in sunshine, we've got you covered. Literally! Sunrooms and patio covers are a great way to take advantage of west coast outdoor living. We install Four Seasons sunrooms and patio covers for superior quality and style. While both sunrooms and patio covers keep you sheltered from sun and rain, they are each unique in their own way.
Sunrooms are a complete addition to your home and they are useable all year round. They can be easily adjusted to seasonal changes, sealing in the winter, and ventilating in the summer. As all the windows have screens, they're also perfect for keeping the bugs out. Sunrooms are quite customizable. Multiple options for roofing allow you to decide how much light to let in, and once it's built you can furnish it the way you would an interior space. The structure itself can also be made from multiple types of materials. However, since sunrooms are a permanent attachment to your home, location can be a limiting factor and they can be quite expensive to build.
If you don't fancy a full addition, a patio cover might be just the thing instead. Patio covers are extremely versatile. They can be installed on any kind of house, and configuration possibilities are endless. Roofing materials come in several options, so you can choose the right one for your needs. They can even handle lights and ceiling fans in many cases! Patio covers are easier on the wallet, but since they aren't enclosed they won't be useable year round.
If you're worried that choosing a patio cover excludes sunroom possibilities down the road, take heart. Patio covers can be turned into sunrooms, as long as the cover's assembly is strong enough to handle the additional sunroom structure. An insulated roof will also be required so the new sunroom doesn't "sweat". Regardless of which one you ultimately decide on, patios and sunrooms alike will have you enjoying the West Coast outdoors in comfort.