Cleaning exterior screens is often one of those chores that just gets pushed to the very bottom of the to-do list. While screens work hard for us, there are plenty of household chores that get priority, and your time is valuable. So why bother with cleaning exterior screens? Do they even need cleaning? While it can seem like a small, frustrating task, it can make a difference to your home. Questions? We've got answers.
"Should I bother cleaning exterior screens?"
The short answer is yes! It might be surprising, but dirty screens will have a shorter lifespan. Since screens act as a barrier, there's a whole host of outdoor particles that can degrade the fibres once they get stuck to the screen. Salt from ocean air is one example of this. If you're living on the West Coast, this will be an important one! Cleaning exterior screens can reduce how often you'll need to replace them.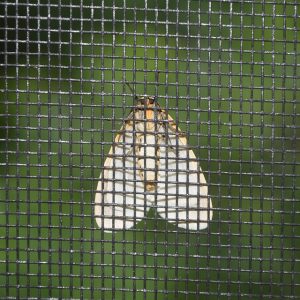 "What else can cleaning exterior screens do for me?"
Aside from protecting your investment, cleaning exterior screens does several other things for you. Perhaps one of the most notable is improving your air quality. Opening your windows for some "fresh" air doesn't help much if that air has to go through a dirty screen full of dust and pollen. Screens can also be home to mould build-up, especially when they're regularly exposed to moisture. All of these things will be headed straight into your home with even the slightest breeze. Cleaning exterior screens will help improve the air you're breathing by preventing these particles from coming inside.
Another reason to clean: a better view! Regularly removing dirt and debris will make your screen seem less noticeable when you are looking out of your windows.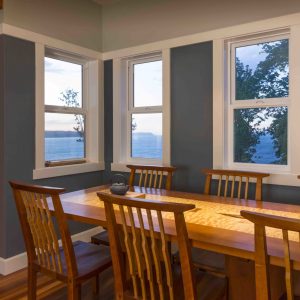 "How do I go about cleaning exterior screens?"
Cleaning exterior screens can be pretty simple. You can either clean them one at a time, or you can do them all at once. If you do them all at once though, make sure you label them as you remove them so you can reinstall them later. Before you begin, remember to be gentle and don't push on the screen when you're cleaning. Too much pressure will wreck them! It's also a good idea to check for holes and damage while you're cleaning exterior screens.
First, lay the screens down on a flat surface. To protect them, lay them on an old towel or bed sheet. Vacuum each side of the screen gently with a soft brush attachment. Cleaning exterior screens with anything other than a soft brush attachment isn't a good idea, as it can damage the screen.
Next, stand each screen up and gently wash each side of the screen with soapy water. Be sure to use a eco-friendly soap, especially if you're washing outside! A soft cloth or sponge does best.
Now you're ready to rinse! Use a hose or place them in the shower for a quick, thorough rinse. Either way, make sure the setting is low so you don't damage the screens.
Finally, let your screens air dry. You can gently use a towel to take up excess water, but make sure they're fully dry before you reinstall them.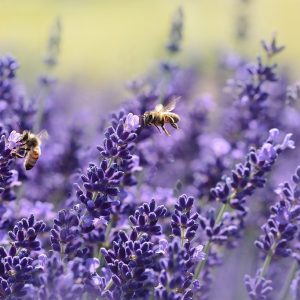 "When should I be cleaning exterior screens?"
Depending on how your home is situated, cleaning exterior screens should be done at least twice a year. The best times to clean them are late fall, before winter hits, and again in spring. If your home is located particularly close to the ocean or somewhere with a lot of dust and pollen, cleaning exterior screens at the beginning and end of every season is a good choice.
Cleaning exterior screens might not be the favourite chore, but thankfully, it doesn't have to be difficult. And with so many benefits, it seems even easier to add it to the list! Eventually, even after cleaning exterior screens regularly, they will need to be replaced. When it's time to say goodbye to your old screens, or you have a window that you'd like to add a screen to, give us a call. We'll be happy to come take a look, measure, and get you a perfect fit!