Outfitting small and dark spaces with mirrors is more popular than ever, especially with the many creative mirror uses available. With smaller spaces a regular occurrence today, visual space is a necessity. Mirrors have been used to brighten rooms for many years, but that doesn't mean that using them is unoriginal. We've compiled a few creative mirror uses to help you brighten and expand your space, regardless of size.
Creative Mirror Uses: Traditional Locations.
Mirrors look anything but conventional these days, but they've been traditionally used to enhance spaces for centuries. One popular location is opposite a window or light source. In a small space or a dark room, a mirror reflects the nearby light. This creates a window-like effect, offering the perfect solution when renovations aren't an option. Other traditional locations include the end of a small room, above a table or fireplace, and behind couches or chairs. Though these locations are traditionally pleasing, creative mirror uses include implementing a variety of shapes and styles to suit the modern home.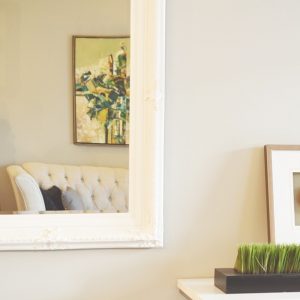 Creative Mirror Uses: The Great Outdoors
It is becoming less and less common for homes to have a large outdoor space, and creative mirror uses reflect this (no pun intended!). Many people have started using mirrors as a way of broadening their outdoor space. Hanging mirrors on an exterior wall helps to reflect gardens and deck designs to give the illusion of space. If your space has a small water feature, placing a mirror behind it can give you visual space while adding appeal to a small area. If you do choose to use mirrors out of doors, make sure that they are hung in areas protected from the rain, as the elements can damage the silvering.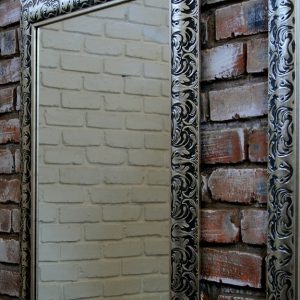 Creative Mirror Uses: Functional Art
Creative mirror uses are perhaps most noticeable in functional art. Multiple mirrors in unusual shapes can be used to make an art feature in a hallway. Using mirror pieces as part of an indoor mosaic can add visual appeal to a room too. Framed mirrors can also be mixed with photos or paintings to create a feature wall.  Any of these ideas will bring light and space into dark areas while still providing beauty in your space. If you're into DIY, mirrors have also been used to freshen up old furniture and transform light fixtures.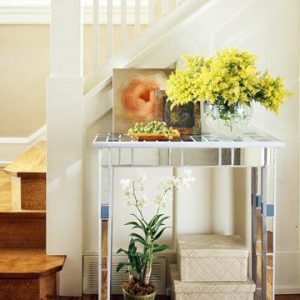 Creative Mirror Uses: Placement, Placement, Placement.
Though the saying goes "location, location, location", with creative mirror uses, it should be "placement, placement, placement". Since the right location could be anywhere, depending on where you need the extra boost, placement is the most important aspect of creative mirror uses. For enhancing light, take care to avoid too much of it, otherwise it will be too overpowering.  When creating space, your creative mirror uses should be positioned to give you the best view. You'll be disappointed if you see nothing but carpet or power lines. Creative mirror uses aren't recommended on frequently used doors and cabinets. Be tactful in private areas like bathrooms.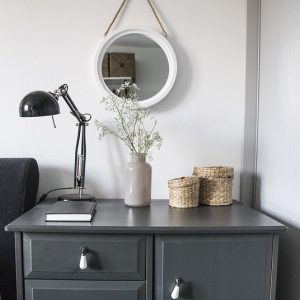 Regardless of what your creative mirror uses are, you can be certain that, done right, they will enhance your home. Be it outdoors or indoors, making your space brighter or bigger, there's a creative mirror use for you. Need a hand with placement? Looking for a mirror to fit an awkward place? We can help! Our team is highly knowledgeable and can advise you on the best place for your mirror. We also offer custom sized mirrors and for that particularly tricky space, we can even cut holes for light fixtures and outlets. Give us a call today!