Fall has returned, and with it comes the yearly list of exterior winter prep. Packing lunches and raking leaves is about to become the norm, and along with that, colder weather. Before the frost hits and the dark nights commence, keep your house cozy and your yard set for winter with these tips.
Exterior Winter Prep for Windows, Doors, and Gutters
Windows and doors play a pretty big part in your home's performance, especially in winter. Windows and doors that are improperly maintained can add to your energy bill and keep you feeling chilly from
drafts. Checking for leaks around windows and doors is an important part of exterior winter prep. Airtight seals helps to lower your energy bill and keeps the heat in. Checking seals is particularly important for single pane windows. If your windows are in bad shape, it might be time to consider upgrading. New vinyl windows keep heat inside the house and reduce your overall energy consumption. Replacing damaged weather stripping is also part of exterior winter prep.
Now's a good time to remove any excess dirt and debris from window sills and tracks, and give the windows a good wash too. If your home experiences high humidity, it may also be a good idea to invest
in a dehumidifier or lowering the thermostat slightly, to prevent condensation. Prevent damage to exterior walls by giving them a scrub to remove dirt, mould and moss. Doing this as part of your exterior
winter prep can help prevent them from growing in the ideal conditions that wet winters bring. Gutters should be cleaned as well to promote drainage.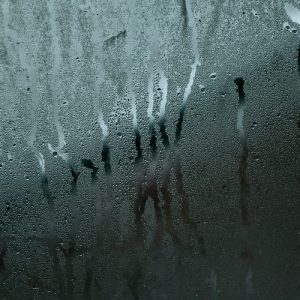 Exterior Winter Prep for the Yard:
Part of exterior winter prep is preparing tools and equipment for winter, as well as making sure that winter tools like snow shovels are easily available should you need them. Prep your equipment for the cool weather by removing gas from tanks and draining water from hoses and water features. Clean garden tools before putting them away to keep them from rusting or degrading. Bring out snow shovels or blowers, salt, and any other tools you need to make your job easier when the time comes. Doing this has the added bonus of keeping you from tripping over the beach chairs to get to them. Checking the roof on your home and the shed is also worth adding to your exterior winter prep, as missing or damaged shingles can allow water to leak into your home or shed.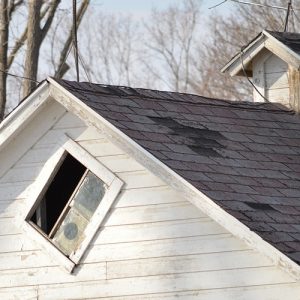 Exterior Winter Prep for the Garden
Another important part of exterior winter prep is the garden! Now is the ideal time to plant some colourful fall plants to liven up your space. It's also a great time to plant bulbs that will bloom in spring. If you have any plants that need to be divided or transplanted, the cooler weather will make it easier on them. Mulching is another great addition to exterior winter prep, as it will help protect the soil and the roots as the temperatures get colder. Be sure to bring sensitive plants to a sheltered or indoor area to prevent stress. Doing the same with container plants will also keep pots from cracking if the soil freezes. Adding both these things to your exterior winter prep checklist will make the eventual switch to spring a lot easier.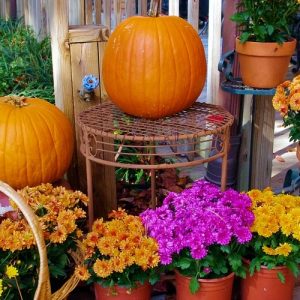 Taking the time to do a little bit of exterior winter prep will save you time, money, and a headache later. If you need windows or doors replaced, even in the dead of winter, we've got you covered. Whether it's a new patio door, a sealed unit, or something else, we'd love to help you stay cozy this winter! Give us a shout today!