How to Add a New Window: Adding More windows to your home, according to a recent article "50 Features Homebuyers Want Most", has ample "day lighting"is ranked at #8 on the list. Our dreary West Coast days can compound this challenge by making those rooms feel even darker and slightly more depressing. Now for many of us the option of shopping for a new house may not be in the cards. So what are the options? There's more than you think. Many will look to Skylights or even Sun tubes as options to brighten their home however the obvious is most often times overlooked. Add more windows. We thought we would start off our very first blog post off with an overview of a recent project whereby we added a new window to an existing home. No more dark room. No more dreary lighting. No more thinking of calling your Real Estate Agent. Let there be more light!
How to Add a New Window in oversimplified terms the steps that we followed:
1. Determine the location, position and size of the new window to be installed from the inside of the home.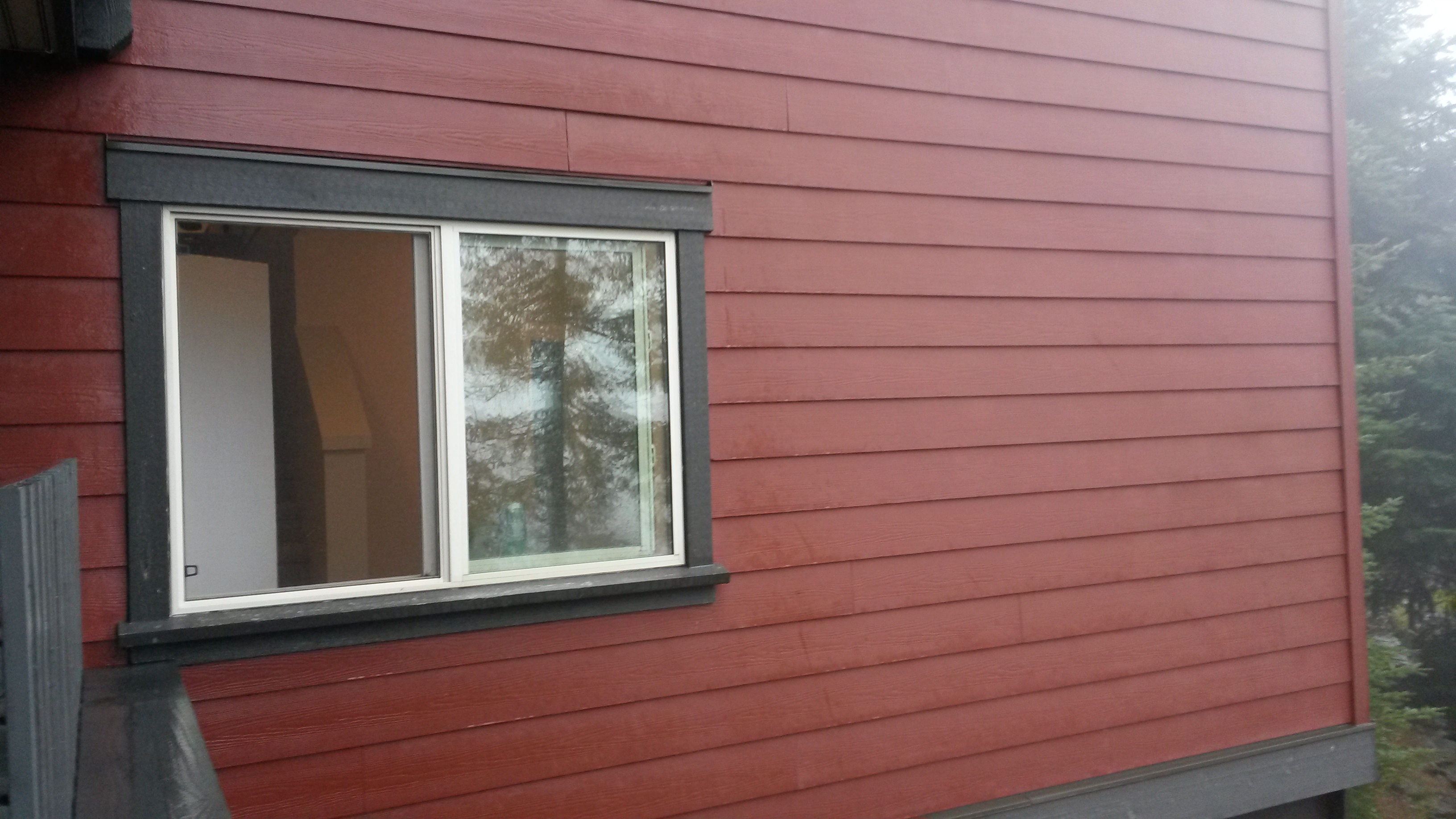 2. Following marking out the opening the cutting of drywall begins being cautious and observant of wiring and elements within the wall.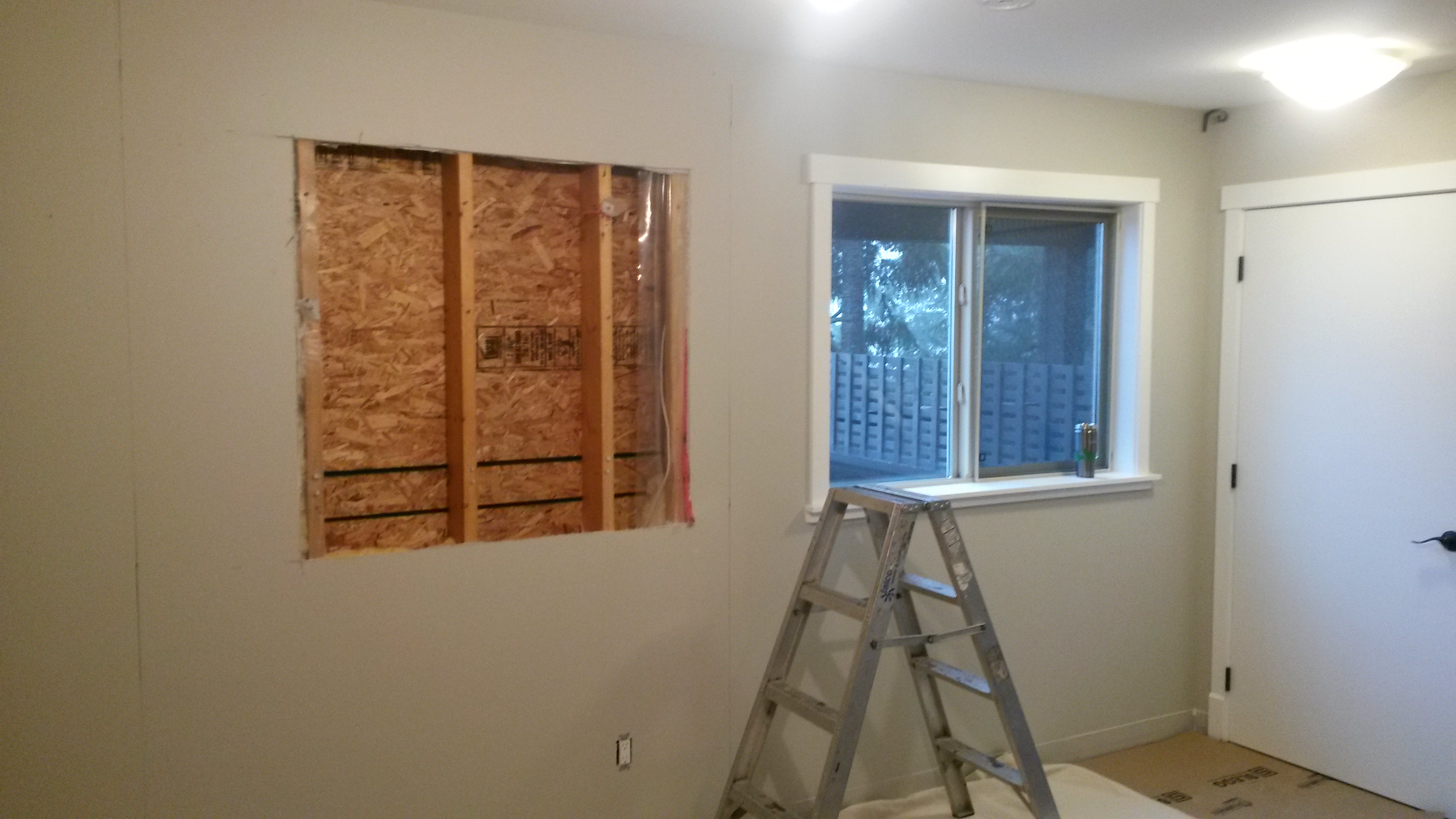 3. Open up and prepare the opening is perhaps the most challenging part of the job. Depending on the scenario an Electrician and or Plumber may be required.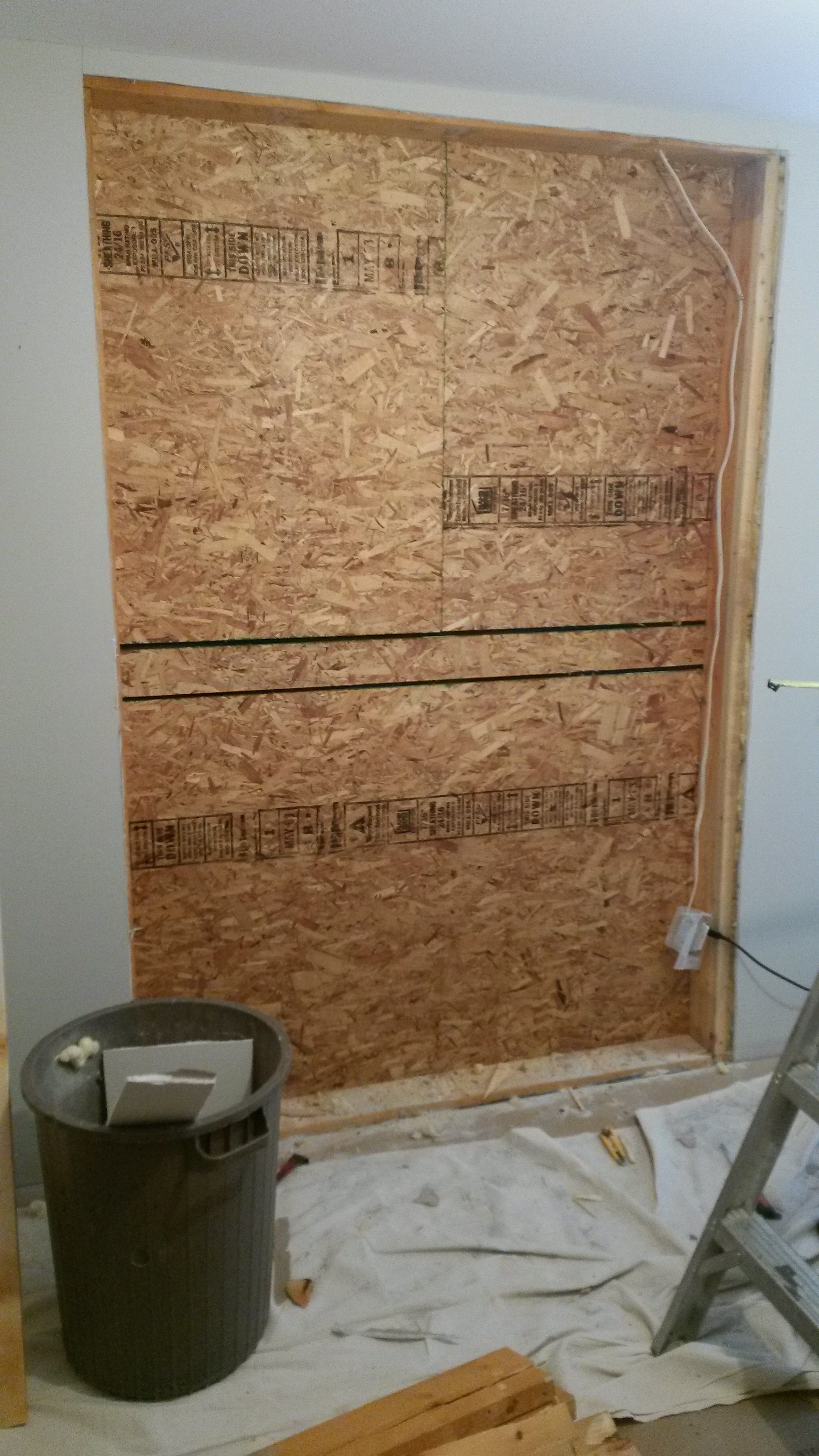 4. Add in the proper framing including a header that will allow for the proper support of the new window and meet your local Building Code requirements.

5. Carefully prepare and remove the outside siding in anticipation of the final opening (hole) to be cut in anticipation of the new window. This is always a good time to ensure that your new window has actually arrived.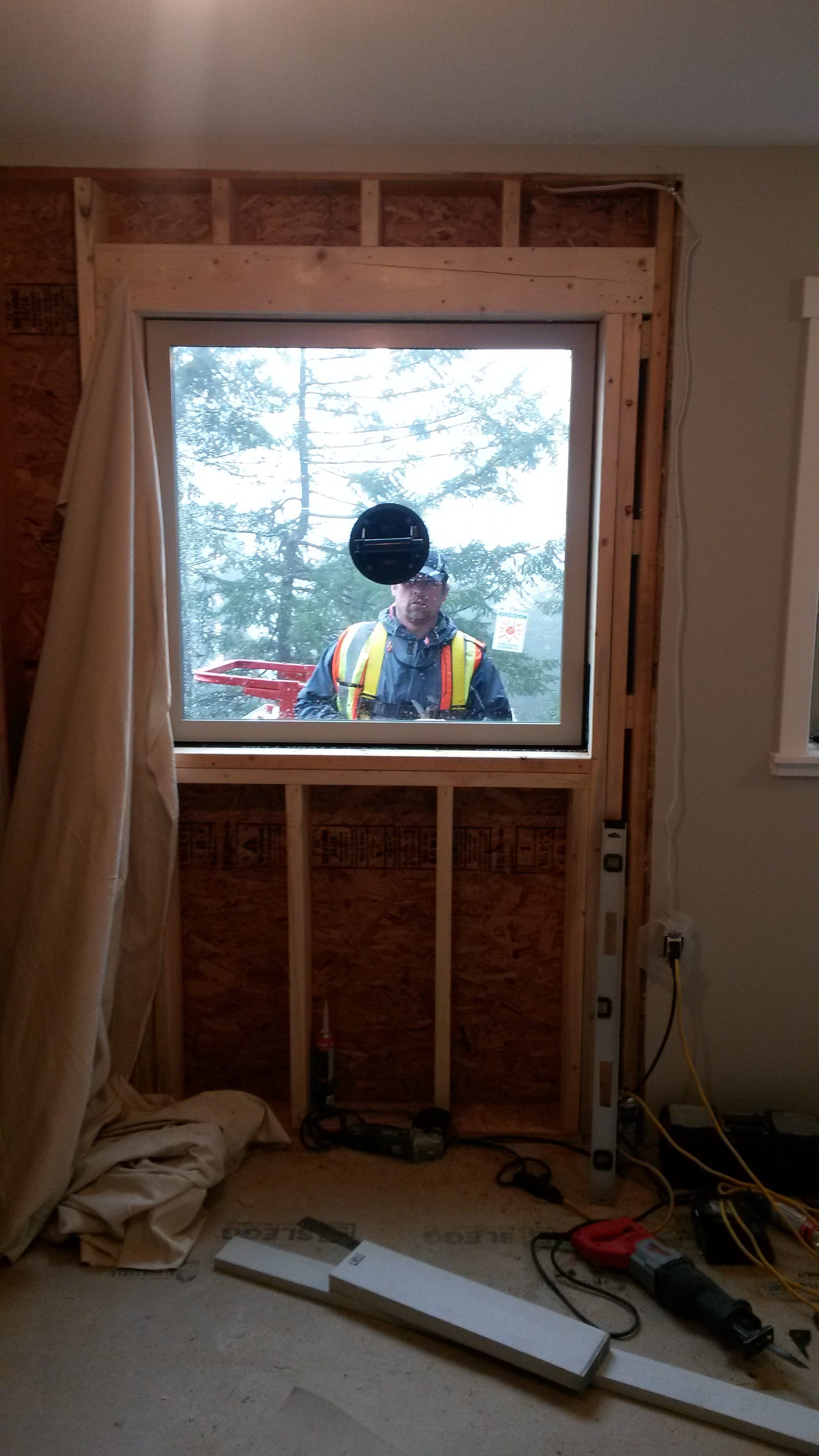 6. Fit the new window into place. Shim and level where necessary, weather proof and insulate, install matching trim (to other windows)…and try not to fall of the Boom Lift while doing all the above.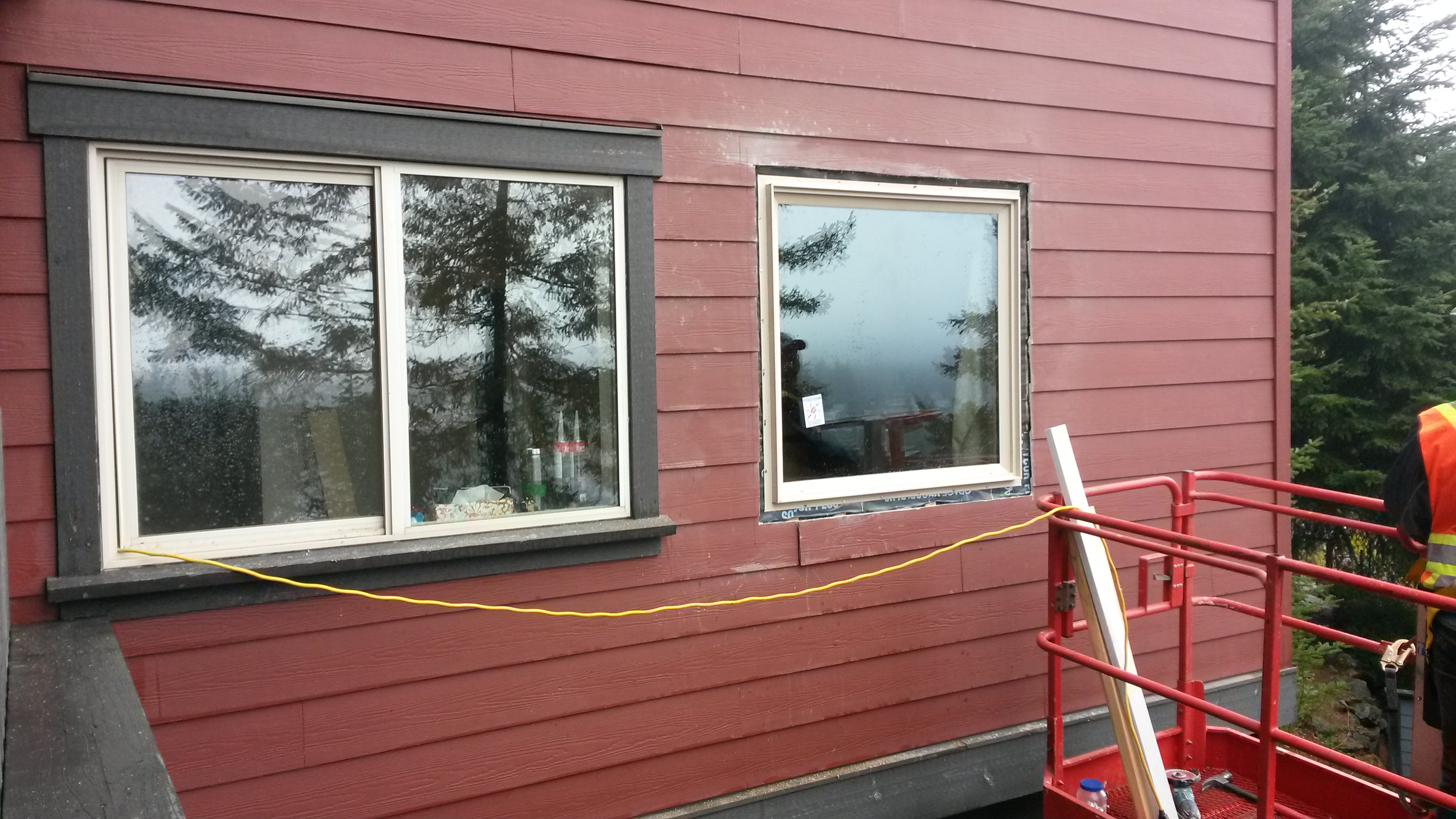 7. Sit back and let the light shine in!